Wallace L. Downs Scholarship Program
The Mission of the WLD Scholarship is to promote the institution of higher learning by providing financial assistance for qualifying Oak Ridge Baptist Church members, while keeping the legacy of Wallace L. Downs alive through the aid of the Holy Spirit.
The deadline for submitting for scholarship assistance is July 1st and January 1st. The scholarship application is located in ormbc.org/ Events/ Forms-Template/ Wallace L Downs Scholarship. You will then see the application, which must be completed and provide all information. A new application must be submitted each semester along with your semester grade cards. We will look for current GPA, Cumulative GPA after Freshman Year and total completed hours earned for the semester. If you have any questions, please contact the Church Office or send an email to wldscholarship@ormbc.org.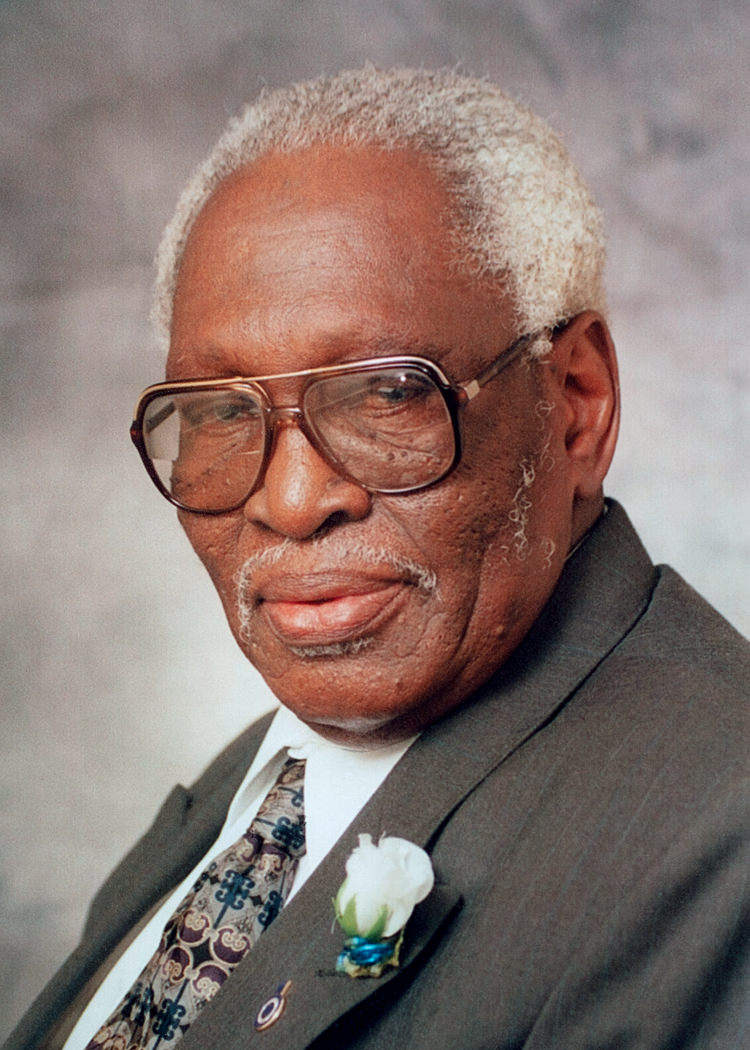 Pastor Wallace L. Downs
In 1999, the Holy Spirit laid upon the heart of Pastor Ricky D. Turner to institute the Wallace L. Downs (WLD) Scholarship. Its purpose is to provide scholarships to deserving Oak Ridge Missionary Baptist Church members that meet a certain criteria to assist with their pursuit for higher education.
The WLD Scholarship was named after the late Pastor of Oak Ridge, Wallace L. Downs, who served as Pastor for 20 years. Pastor Downs was a huge proponent of education and took the education of his children, neighbors and parishioners very seriously. When faced with the adversity of segregation and his children's education, he, along with other parents in his neighborhood, brought a class action lawsuit against the Kansas City, Kansas Board of Education. This lawsuit charged the Board of Education of continuing certain alleged discriminatory practices in the administration of the Kansas City, Kansas school system. He organized sit-ins and protests during the three-year lawsuit to speak out against segregation. Downs v. Board of Education finally ended with a partial victory for desegregation of Kansas City, Kansas schools. Pastor Downs was an integral part of the Wyandotte County community, the Baptist community and to Oak Ridge. Although Pastor Downs went home to glory in 1993, his legacy of education and ministry lives on and has been recognized by Pastor Turner with the inception of the WLD Scholarship.
A criterion has been set in order to receive the scholarship and they are awarded each semester to a college student attending Oak Ridge. To date, we have awarded over 150 scholarships.
How to Qualify
The recipient must be an active member of Oak Ridge MBC.

 

Students need to attend church activities when in town from school and serve in some capacity while home for the summer if they are able. The Committee must be made aware in writing if the student is unable to comply with this request.

You must be a graduating high school student with at least a 

2.7 cumulative GPA. A college student must maintain a cumulative 2.7 GPA.

The recipient must be age 21 and under (if over 21, they must be continuously pursuing an undergraduate degree with minor disruptions)

 

any disruptions need to be explained to the Committee in writing.

The recipient must be enrolled as or be a full-time student (minimum of 

12 credit hours) in an accredited college or university.
How to Receive
Each qualifying student must submit an essay annually along with their transcripts.

Each Fall semester the applicants must submit a minimum of (2) page typed, spiritually-based, autobiography outlining details of his/her Christian experience, his/her spiritual growth, and reasons for attending the educational institution of his/her choice.  Accordingly, this typed autobiography should address how the student plans to incorporate continued spiritual growth and fellowship with a church in the college community, join under watch care.

The written essay must be completed; if not, the application will be denied.

A graduating high school senior must submit their high school transcript along with a letter of acceptance from a college or university to the church office no later than the established deadline.
A current college student must submit a copy of their semester grade card to the church office no later than the established deadline.
How to maintain eligibility
The recipient must continue to be a full-time student maintaining the required GPA.

The recipient must have successfully completed and passed a minimum of 12 credit hour per semester.

The recipient will have a one-semester waiting period to qualify for the scholarship funds if they are no longer a fulltime student (drops below 12 credit hours for the semester) or if the cumulative GPA falls below 2.7, if they become eligible the next semester by meeting or exceeding expectations.
Giving Back
Students participating in the Scholarship program should want to support the longevity of the program by gifting those who will participate in the future, especially after your graduation. This loving gift ensures that the program will continue to support future students by those who have received the loving benefit from their ORMBC Family. Students living locally could give utilizing the church envelope while students living out of town can use the on-line giving system.