Give
But this I say, He which soweth sparingly shall reap also sparingly: and he which soweth bountifully shall reap bountifully. Every man according as he purposeth in his heart, so let him give; not grudgingly, or of necessity: for God loveth a cheerful giver. 2 Corinthians 9:6-7. (KJV)
Our Goal is to make your online giving experience as easy as possible. You can do all your giving online by using your debit card. It's quick, easy, and secure. The safest, easiest and most flexible way to give to The Oak Ridge Missionary Baptist Church Ministry.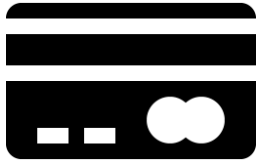 Will I still receive a contribution statement?
Yes. Your online contributions will be included in your year-end statement that we mail to your address on file with The Oak Ridge Missionary Baptist Church.
Is online giving secure?
We've taken many steps to ensure that the giving process is safe and secure from beginning to end. All of your giving data is secured by SSL encryption. SSL is an acronym for "Secure Socket Layer," a security protocol that provides communications privacy over the Internet. It is the same technology used by banks and e-commerce companies such as amazon.com to keep your information safe and secure during transactions.
Can I designate how I want my gift allocated?
Yes, giving can be allocated to various funds or activities via online giving or the Clover kiosk.
I prefer to use my Paypal account. Can I donate via Paypal?
Yes. To send your contributions via your Paypal account, send to finance@ormbc.org
Who do I talk to if I have more questions?
Email us or call the church office at 913-788-5657. Our office is open Monday-Friday 9:00am to 4:00pm CST.